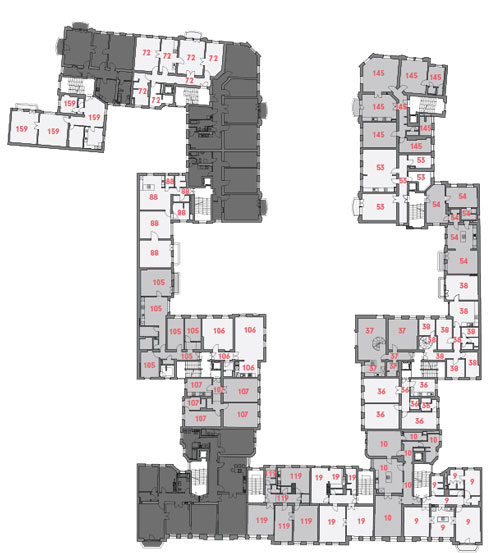 Apartment 36, Großbeerenstraße 56B - 4th Floor
More apartments
| Project | Floor | Apartment | Size |
| --- | --- | --- | --- |
| Großbeerenstraße 56 | 4th | WE 9 | 115.52 m² |
| Großbeerenstraße 56 | 4th | WE 10 | 119.83 m² |
| Großbeerenstraße 56A | 4th | WE 19 | 91.59 m² |
| Großbeerenstraße 56B | 4th | WE 37 | 117.97 m² |
| Großbeerenstraße 56B | 4th | WE 38 | 198.4 m² |
| Großbeerenstraße 56C | 4th | WE 53 | 106.82 m² |
| Großbeerenstraße 56C | 4th | WE 54 | 93.12 m² |
| Großbeerenstraße 56D | 4th | WE 72 | 124.26 m² |
| Großbeerenstraße 56E | 4th | WE 88 | 101.65 m² |
| Großbeerenstraße 56F | 4th | WE 105 | 129.38 m² |
| Großbeerenstraße 56F | 4th | WE 106 | 83.46 m² |
| Großbeerenstraße 56F | 4th | WE 107 | 95.19 m² |
| Großbeerenstraße 57 | 4th | WE 119 | 113.03 m² |
| Hagelberger Str. 10C | 4th | WE 145 | 157.52 m² |
| Yorckstraße 84B | 4th | WE 159 | 103.98 m² |
Year built: 1906
Heating type: Floor heating
Fuel type/energy source: gas
Type of energy performance certificate: consumption certificate
Energy performance indicator: 226 kWh/sqm/year
Energy efficiency class: G
ACCENTRO has a large selection of condominiums in many locations in Berlin. www.accentro.co.uk.
Exclusion of Liability (Disclaimer):

All details provided on this page are for information purposes only. No warranty is assumed regarding their accuracy or completeness. Subject to error and change. This website does not represent an offer to treat. Images and representations are of exemplary nature and non-binding. Visualisations, images and floor plans may deviate from the finished product.